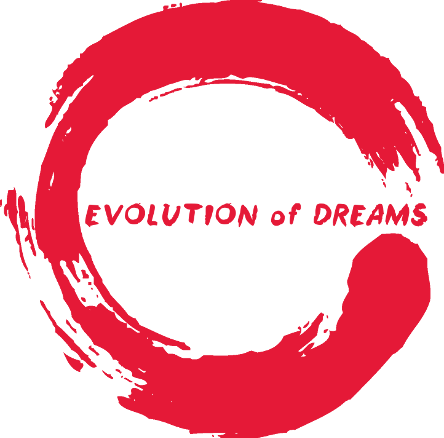 Who are
we ?
We are a team having more than 10-year professional experience in the development of highly qualitative, functional and innovatory software products and digital services.

We are specialized in the development, design and support of web applications, online shops, mobile applications for IOS and Android, as well as in marketing services.
Within this period of time, our team consisting of professional specialists has been successively realizing more than 200 projects, being each one unique and developed according to our clients` wishes and needs.
We have gained multiple clients` trust thanks to the individual approach to each of them and the considerate attitude to the details of their business, the creative ideas and the high quality of the implementation of the project.
The unceasing wish of learning new things and the aspiration to the achievement of high results are our leading force which every day turns us into greater and greater professionals!
On our person you get:
A loyal partner;
A professional implementation;
An individual approach;
Creative ideas;
A qualitative and innovatory solution;
A work in due time;
A 100% satisfaction of the result;
Why should You choose us?
Our purpose is to provide for qualitative, practical and innovatory software solutions to the business, which will bring in to it the required returns of the made investments.
Innovations
Innovations are our very passion; we pursue with a great interest the newest trends. We are able to realize every idea You have!
Speed
Speed is important for each web or mobile application. Our developments are easy and neat!
Support
Support is a significant factor for a profitable business. We aspire to lend to You the needed support!
Upgrading
Our products and services allow to be upgraded as we know that every profitable online business needs upgrading!
A work in due time
There is nothing worse than the not kept word. We know it, that is why we are ready to make a sacrifice of our personal time just to come into due time!
Modern vision
We pursue the modern trends and always try to offer to our clients actual solutions in web and mobile design!
An extremely easy communication in a language accessible to me, creati ... More
Our joint work with Evolution of Dreams began more than 3 years ago. I... More
Correct and prompt! Well done work. I do recommend.
I am glad I staked my trust on Ivan, the project was completed in due time! I do recommend him!
Saved us dozens of hours of work! We are already importing at lightning speed!
I received the site before the end date! I am content with it.
I am glad we have been working together for 2 years. I do recommend!
Thank You for the qualitative work, we are very content with it! The site is wonderful!
I am very content with Ivan, I highly recommend him!
---
Would You like to work together with us? We will do everything within our power to create our further best project!
Our newest project
Evolution of Dental е пакет, разработен специално да послужи в помощ на зъболекари и дентални клиники да автоматизират работните си процеси.
CRM (Система за управление на взаимоотношенията с клиентите) системата позволява с лекота да администрирате пациентски регистрации, записани часове за деня, последни резервации, данни за заявки, дигитален дентален картон на пациента, както и да управлявате сайтовете и мобилните Ви приложения. Системата съдържа следните секции: Календар, Новини, Галерия, Пациенти, Моите услуги, Отзиви, Нотификации, Профил, Портфейл и Настройки.
Получавате още базов уебсайт с модерна визия и с лесен за ориентиране интерфейс, а ако желаете е възможно да разработим специално за Вас сайт с уникална визия и функционалности, изцяло съобразени с Вашите желания и нужди.
Примерен наш базов сайт можете да видите на адрес: http://evolutionofdental.com/demo
Чрез мобилните апликации за Android и iOS Вашите пациенти ще могат в реално време да запазят час за посещение, да се запознаят в детайли с Вашата работа, както и да получават нотификациите, които Вие изпращате чрез нашия CRM.
MaxAssistant е уеб приложение, разработено в помощ при организацията на агенции, брокери, клиенти и недвижими имоти. Разполага с богата гама от функционалности като импорт на имоти, таск мениджър, API за работа с външен софтуер, мениджър клиенти, виртуален брокер и много други.
New Home Bulgaria представлява уеб апликация за недвижими имоти, която комуникира в реално време с MaxAssistant. Притежава модерен и приятен интерфейс, съчетаващ всички компоненти, необходими да оставят у клиента чувство на удовлетвореност.
Подробната търсачка подканва клиента да намери своя мечтан дом, а големите снимки и подробни описания на недвижимите имоти подпомагат намирането му още преди огледа. Дали намираш или добавяш имот - всичко става с няколко клика и е изключително лесно. Страницата с Новини помага на посетителите да са в крак с тенденциите на пазара на недвижими имоти.
Frequently asked questions